OUR VISION AND VALUES
How We Live @Bugthorpe and Sutton upon Derwent C of E Federation
At Bugthorpe and Sutton Upon Derwent C of E Federation, we are committed to providing a caring, friendly and safe environment for all our pupils – supporting them, whatever their ability or needs, to reach their full potential and be fully included in our school community. We believe that the children need to follow their pathways to grow with confidence. As Church schools, every decision made in school should be linked to our school vision. It is who we are and how we live. If we use the 'bus' analogy, the children get on our bus, are exposed to our vision, and leave the bus on their pathway in life, as a well-rounded individual.
Bugthorpe
As a loving school family, who takes pride in our environment and equipment, our vision is to sow the seeds in our young people, growing compassionate and confident learners who harvest respect for others; developing their special gifts, enriching each individual in God's own image.
Matthew 13:1-9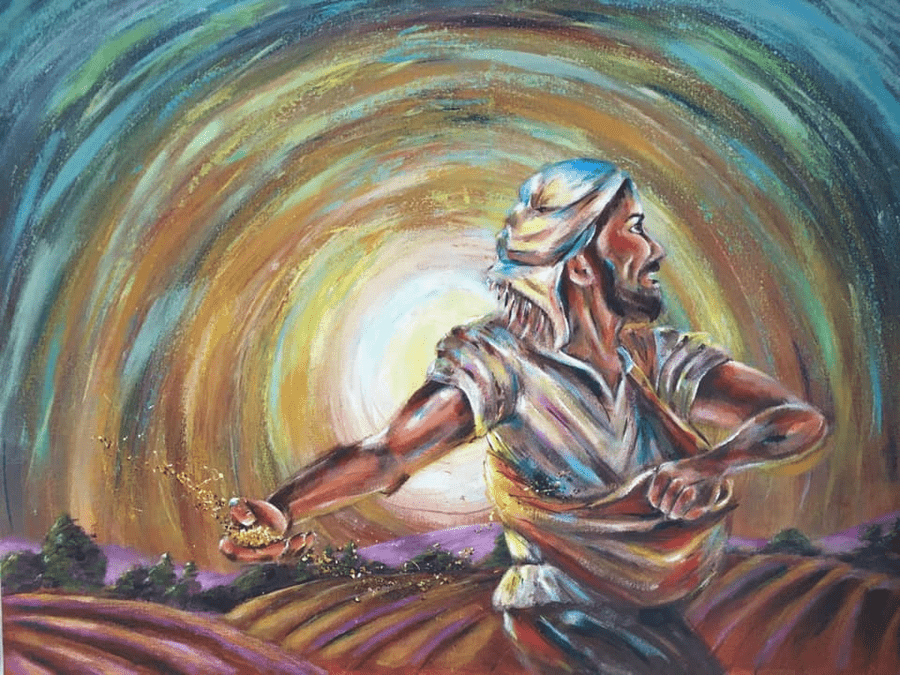 Sutton upon Derwent
As a loving school family and valuing each unique individual made in the image of God, our vision is to grow compassionate and confident learners, who follow their pathways with perseverance and respect for others and the natural environment, and are inspired to achieve their full potential.
Proverbs 22.6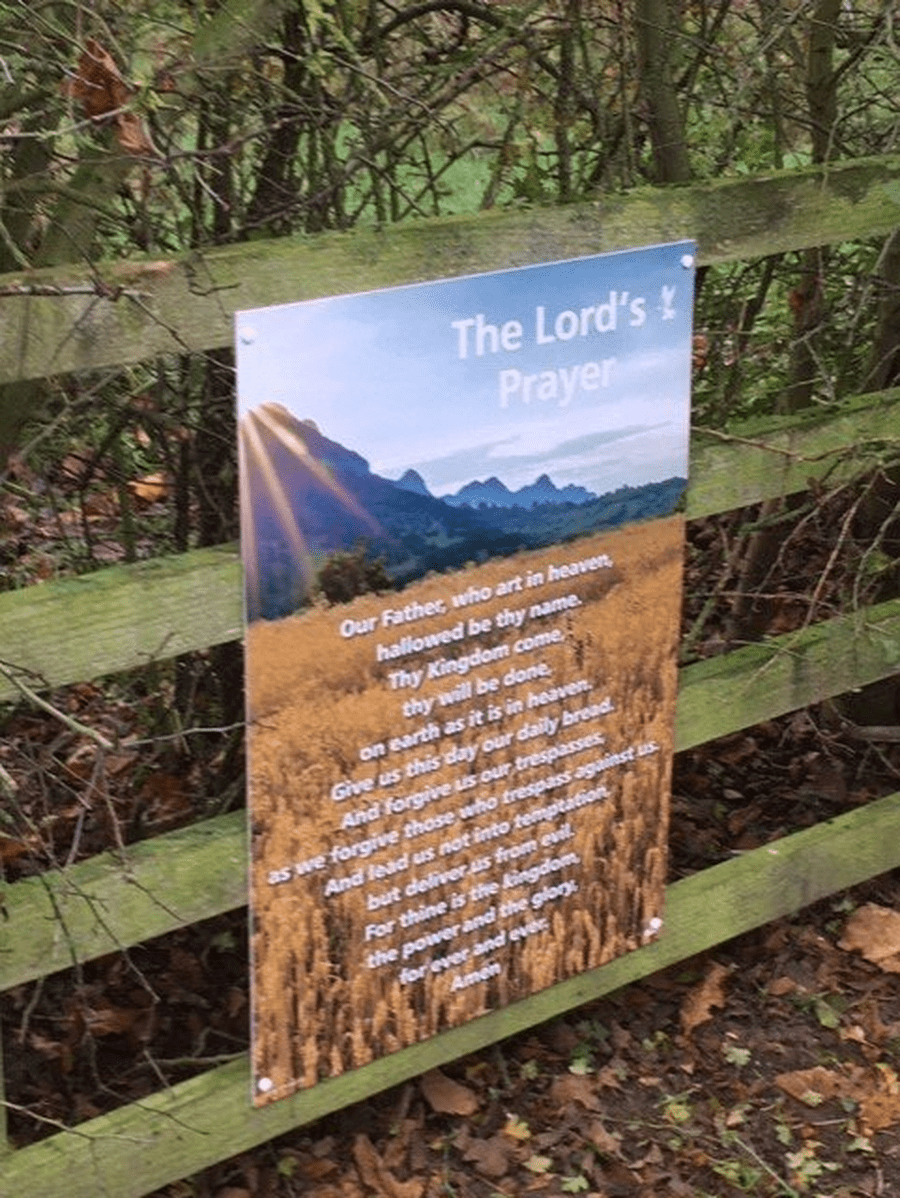 Our signage, FOLLOW YOUR PATHWAY AND GROW WITH CONFIDENCE, shares what we are all about. As a church school, our vision is the most important part of us and it tells you 'who we are' and 'how we live'. It is important to embed this vision with all stakeholders. Every decision we make should focus on our school visions and it needs to be lived out and not 'laminated'. Our signs will help the children to remember what we are striving to achieve; we treat all children as unique individuals made in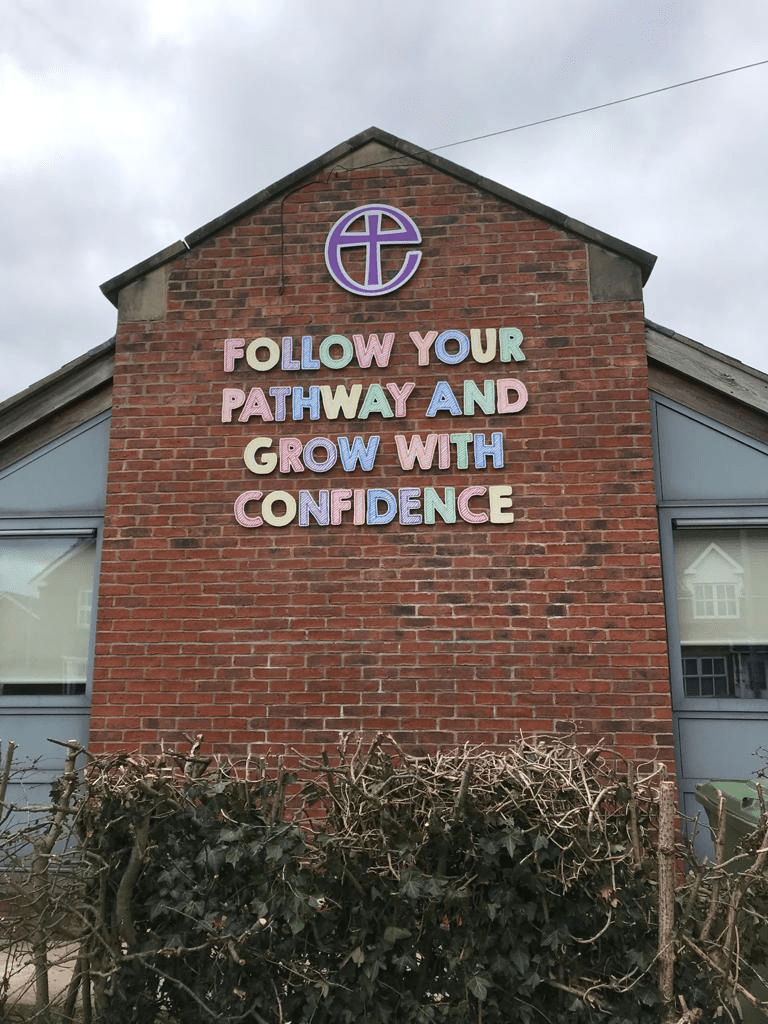 God's image, and passionately want our children to 'follow their pathway' in life and to 'grow with confidence', whilst in our loving school families.
Proverbs (Sutton) teaches us that if you guide a child down the right path, they will continue to follow it when they are older, and will contribute positively to society. Matthew (Bugthorpe) shows us that the seeds will only grow and flourish in the correct environment, with God's help. This too links to the right 'pathway' in life – the best place to grow and develop.
We want all our children to thrive and flourish and have a love of life. The Church of England's Vision for Education is based on John 10:10 – living life in all its fullness. We certainly believe our own school visions compliment this. Confidence, certainly helps play its part along the journey.
OUR VALUES
Each half term, using a 2 year cycle, we concentrate on a Christian Value to learn from and explore.
As a school we follow 'Roots and Fruits 1' which cover the following Christian Value themes:
Year A – Generosity, Compassion, Courage, Forgiveness, Friendship and Respect
Year B – Thankfulness, Trust, Perseverance, Justice, Service and Truthfulness
As well as these Christian Values, linked to our school visions, our Federation value our children as unique individuals with different pathways, interests and questions to ponder. This is why we follow an enquiry-based curriculum to encourage inquisitivity, creativity and a life-long love of learning.
We Challenge our Teachers to Live by This....
Bugthorpe Church of England Primary School
For any queries please contact Mrs Adele Sunderland or Mrs Nicky Collier in the School Office:
Stephenwath Lane, Bugthorpe, York, East Yorkshire, YO41 1QQ
01759 368247
bugthorpe@eastriding.gov.uk
Sutton upon Derwent Church of England Primary School
For any queries please contact Mrs Nicky Collier or Mrs Emma Grainger in the School Office:
Main Street, Sutton upon Derwent, York, YO41 4BN
01904 608440
suttononderwent.primary@eastriding.gov.uk